Kindergarten 幼儿园  
Our Kindergarten, supported by Xiehe successful Fortune Kindergarten program, provides a safe and secure, caring and nurturing environment that enhances children's social, emotional, physical, intellectual, spiritual and character development.
幼儿园以协和旗下海富幼儿园为依托,通过创设安全、和谐、温馨的教育环境,促进学生在社交、情感、体能、心智、品格等方面的发展。
Our Kindergarten strives to offer bilingual teaching with the concept of "East Meets West", and cultivate the future citizens who are, healthy and sociable, full of curiosity, friendly to the nature, courageous and confident, reliable in preliminary responsibility, excellent in international perspective and open to different cultures.
幼儿园融汇中西方优秀的教育教学方法,实践双语教学,使幼儿成为健康活泼、好奇探究、文明乐群、亲近自然、爱护环境、勇敢自信、有初步责任感、具有国际视野、能够悦纳不同文化的未来世界公民。
 Primary School 小学  
Our Primary School follows the Bilingual Curriculum (SUIS Pioneer) informed by the best of Chinese and Western pedagogies. By providing subject-based learning experiences and project-based projects, our Bilingual Curriculum nourishes every student with a love for learning, questioning and problem solving. We provide high quality education that is beyond just academics as we also aim to develop their character as unique students who contribute in meaningful and positive ways to our global society.
小学以协和先锋融合课程为依托,夯实义务教育基础,把学科教学和项目化学习相结合,激发学生热爱学习、独立思考、勇于探究,把学生培养成人格健全、个性鲜明、基础扎实、英语特强,既有中华情怀,又有国际视野的全球化公民。
After graduation, students can follow one out of four pathways: continue into our secondary curriculum, attend a local secondary school, other international school, or even study abroad.
小学毕业后,学生既可以升入本校初中或其他国际学校,也可以升入国内初中,并为就读海外中学打下扎实的语言基础。
 Middle School 初中  
Our Middle School offers the Bilingual Curriculum (SUIS Pioneer), a unique but challenging curriculum that will give students all they need to be successful in their education. The curriculum combines the national curriculum needed for Zhongkao and international elements needed for international tests.
初中开设独具特色、富有挑战的协和先锋融合课程,既满足中考和国际化考试的要求,也为学生进入高一级的学府做好了最充分的准备,帮助学生在学业上获得成功。
The unique elements of this curriculum enable children to 课程优势:
Develop the skills of inquiry and critical thinking to learn and develop quicker.
培养学生的探究能力以及批判性思维,促进学习和发展。
Become creative thinkers with the self-discipline to maximize their learning.
成为自律、创新的思考者,从而进一步提升学习的层次。
Become collaborative team workers with the leadership skills to meet the challenges of the world tomorrow.
成为有领导力的团队成员,以应对全球化背景下的挑战。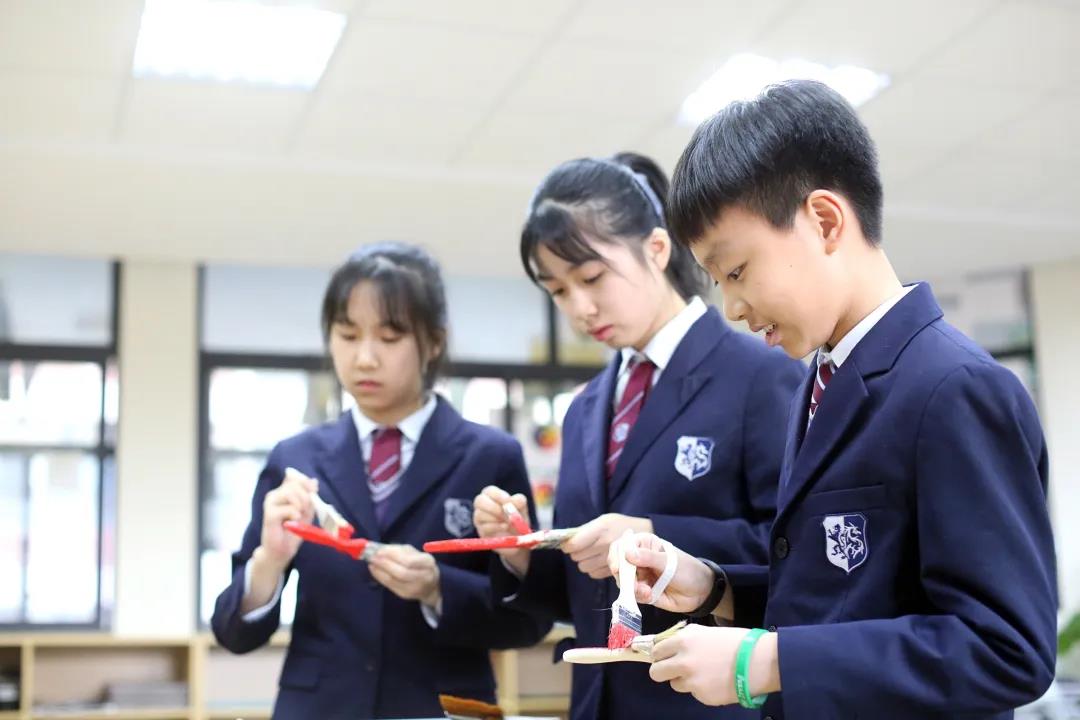 High School 高中  
Our High School offers a rich curriculum for students to choose from. The majority of the lessons will be taught in English by expert international teachers or co-taught by Chinese and Western staff, and develops pathways to give each student the best possible chance in life.
高中设置了可供选择的课程,为学生提供多元的升学通道。
If a student wishes to continue their education in North America, we offer a number of collected AP courses. If the UK, Europe or other Commonwealth nation is a preferred destination then we also offer a wide variety of A Level courses.
北美留学意愿的学生,可以选修AP课程。英联邦或欧洲留学意愿的学生,可以选修A Level课程。
We also prepare students for TOEFL/IELTS and SAT, which will further enhance their chances of gaining a place in the top Universities around the world. As each student begins to plan for and prepare their University applications we will ensure that each one is given specialized and professional counseling so that their application is as good as it can be.
另外,学校还开设托福/雅思、SAT课程,并提供个性化、专业化的升学指导,确保学生顺利升入世界名校。